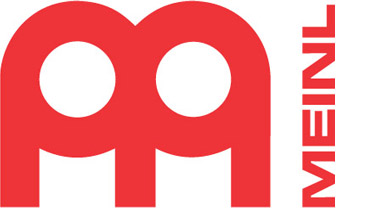 ANNOUNCING THE ARRIVAL OF MEINL SYMPHONIC CYMBALS AT PROFESSIONAL PERCUSSION PRODUCT'S NEW CYMBAL & GONG SOUNDROOM
Striving for the perfect sound experience has been a Meinl motivation in all product development. The idea for a new symphonic cymbal line was to create an extensive collection of premium sounding cymbals that will inspire all orchestral percussionists while changing the way symphonic cymbals sound and are selected.
Meinl's art of cymbal making combines with their knowledge of sound characteristics of five different alloys, producing the finest sounding cymbals available to the concert hall today. From traditional Turkish handcrafting to high-tech production methods in their factory in Germany, these Symphonic Crash and Suspended cymbals are unparalleled in terms of dedication to the highest standards and the true art of professional cymbal making.
In producing these cymbals Meinl sought and gathered musical experience and sound requirements from professional symphonic percussionists. Their input and guidance was paramount in the product development, research, testing and actual concert hall application evaluations.
The result of this extraordinary effort lead to the definition of the sound, size and weight of the product line as required by the performer, providing the widest array of sound, texture and color for all performance situations.
Symphonic Crash Cymbals
HANDCRAFTED MASTERPIECES
Entirely hand hammered from premium B20 bronze in our Turkish cymbal smithy, these masterpieces satisfy the highest sonic requirements of orchestral music.
THIN: Lightweight defined pairing for a quick decay and low volume. Provides a soft-washy attach with a musical spread and dark tonality. Sizes: 18, 20 and 22"
MEDIUM: All-purpose pairing with a balanced combination of overtones for a full bodied sound and wide-spread. Provides a solid attach with a sound projection and sparkling sustain. Sizes: 18, 20, 22"
HEAVY: Extremely full sounding with maximum volume and sustain. Powerful and commanding, these provide the loudest and most penetrating sound. Sizes: 18, 20, 22"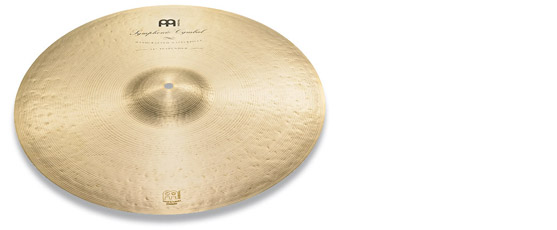 Symphonic Cymbals suspended
Medium thin weight with a flat profile for immediate and sensitive response with a long sustain. Creates a very musical and warm spread. Perfect for mallet rolls and swelling crescendos.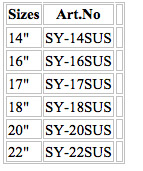 A complete assortment of Meinl Symphonic Cymbals and Accessories in all sizes and weights are now available for your Test-Playing, comparison and selection at the Professional Percussion Products Cymbal Soundroom.

For Factory-Direct Ordering Visit our Showroom or Contact us to Schedule an Appointment
Telephone: 440-877-9674
Fax: 440-877-9675
Email: kbdustman@aol.com